Brown and Green-Field New Plants
Maintenance Improvements & Dust Hazard Analysis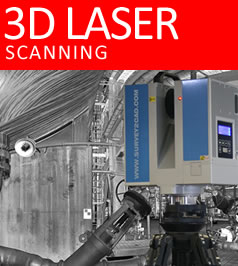 Arthur Engineering, LLC is dedicated to providing world class project management and engineering services for American industries. We specialize in partnering with the Owner to assist you in accomplishing your objectives.
The following are some of the services we provide:
Project Management
Electrical and Instrumentation Engineering
Mechanical Engineering
Industrial Piping Design
3D Laser Scanning > LEARN MORE
Procurement Support
Technical Services
Full Service Engineering with our network of engineers and vendors
We pride ourselves in our customer focus, attention to detail, honesty, and dependability.
We are experienced in using a phased approach to engineering and can provide front-end services for due diligence, feasibility studies, estimates and process evaluations. Then, we'd support with detailed design, procurement support and construction management services to get your project done right, on time, on budget.
Currently we have professional engineering licenses in the following states:
Georgia, South Carolina, North Carolina, Mississippi, Louisiana, Alabama, Florida, Texas, Utah, Indiana, Illinois, Iowa, Minnesota, Ohio, Kentucky, New Jersey, Maryland, Maine, Arkansas, South Dakota, Pennsylvania, Michigan, and Colorado. 
We can accommodate projects in other states as needed, just give us a call!
Dust Hazard Analysis
Our DHA is a systematic review of the processes and equipment of your facility where combustible particulate solids are present, created, or transported. The analysis will help identify fire, flashfire, and explosion hazards that may exist in your facility. For each hazard identified, safe operating processes and equipment configurations are assessed per NFPA Compliance Standards. Evaluation of potential hazards is provided in an itemized list format: specifying NFPA Compliance, Remediation Options, and Hazard Management Recommendations for Consideration.
WHY DHA?  OSHA Deadline extended to September 7, 2020

NFPA 652 requirement to conduct a DHA applies to existing facilities and processes.  NFPA 652 also requires a DHA for all existing/new processes and facilities.  Your DHA is designed to identify:
Common and latent (hidden) hazards that may exist in your facility. The U.S. Chemical Safety and Hazard Legislation Board (USCSB) has identified unknown dust hazard propagation conditions as a leading cause for catastrophic facility disasters.
A small flashfire within a conveyer enclosure which initiated much larger secondary explosions of adjacent dust accumulations.
Equipment ignition and adjacent housekeeping hazards. Following corrective recommendations of a DHA could have minimized the disaster or eliminated key elements in the hazardous chain of events.
OSHA's standard emphasizes the management of hazards associated with highly hazardous chemicals and establishes a comprehensive management program that integrates technologies, procedures, and management practices.  In addition, the DHA will ensure robust Process Safety Management (PSM), and Management of Change (MOC) procedures.